PROVIDES YOU A FULL EXPERIENCE IN REALTIME SIMULATION THAT IS COMPLETELY DIFFERENT FROM THE REAL WORLD WHICH CAN BE APPLIED FOR EDUTAINMENT AND ALSO BUSINESS
PROVIDES YOU AN INTERACTIVE EXPERIENCE OF THE REAL AND VIRTUAL WORLD COMBINED WITH A REALTIME INTERACTION WHICH CAN BE USE ON MULTIPLE DEVICES
PROVIDES YOU A WHOLE NEW ENVIRONTMENTS AND VISUALIZATIONS BY MERGING THE REAL AND VIRTUAL WORLD IN A REALTIME SIMULATION WHERE BOTH PHYSICAL AND DIGITAL OBJECT INTERACTS IN REALTIME
Augmented reality (AR) is a technology that overlays digital information or computer-generated content onto a user's view of the real world. Unlike virtual reality, which creates an entirely new digital environment, augmented reality enhances and supplements the real world with digital information.
MARKETING (Customer Experience)
MARKETING (Virtual Hotel Tour)
Virtual reality (VR) refers to an interactive, immersive, computer-generated environment that can be experienced by an individual through the use of special equipment, such as a headset or gloves. In a virtual reality environment, users can interact with digital objects and spaces that simulate the real world or a fantasy world.
Cara Menggunakan VR Box Cara Membuat Augmented Reality Cara Bermain Virtual Reality Virtual Experience Cara Menonton Video VR di Android Tutorial AR VR Game Battle Royal Cara Bikin Video 360 VR Box Terbaik Nonton VR 360 Indonesia Video VR Adventure Metaverse Indonesia Cara Download Game di VR Harga VR Paling Murah Metaverse in Indonesia Harga VR 2023 Oculus VR Gameplay Harga Oculus VR 2023 Harga Kacamata VR 2023
Mixed reality (MR) is a technology that combines elements of both virtual reality and augmented reality to create a new type of immersive experience. In mixed reality, digital objects are integrated into and interact with the real world, creating a seamless and natural experience that blurs the line between the physical and digital worlds.
mINING TOPOGRAPHY SIMULATION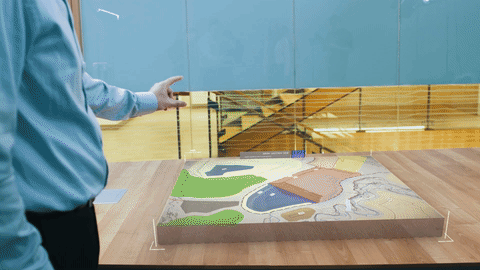 QUALITY CONTROL FOR ENGINE
ASSEMBLY OPERATION
Aplikasi Video VR Box Download Film VR Mecca Virtual Reality Solar System Virtual Reality VR 360 Football 3D Virtual Reality Game VR Game VR Horror VR Buat Game Nonton Pakai VR Box Cara Bikin VR VR Box Review VR 40 Game VR Android Video VR 360 Virtual VR 360 VR Headset For PC Roller Coaster 360 VR Hologram Video
Augmented Reality
Portfolio
​

Augmented Reality or AR is a technology that obtains the real-time merging of digital content created by computers with the real world. Augmented Reality allows users to see 2D or 3D virtual objects projected against the real world. The use of Augmented Reality has been widely used in various industries such as, manufacturing, logistics, marketing etc.